A new generation of the Gopro Fusion, the Gopro 360 camera presents several new features that make this camera an improved, homogenous version that benefits from the experience gained with the Gopro Fusion.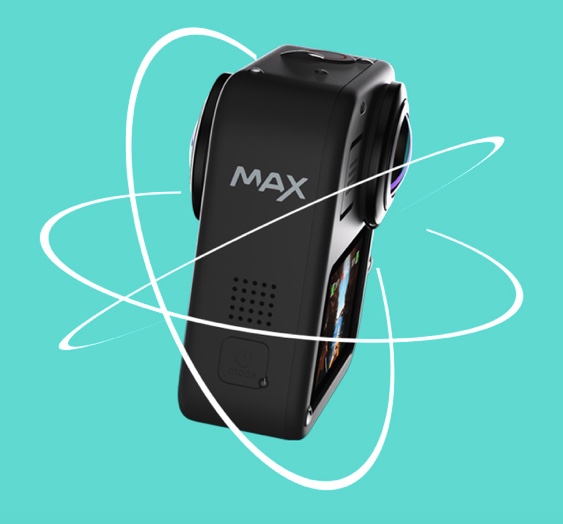 Its design is almost unchanged, except for the quickly noticed appearance of a screen of good size and touch, which greatly simplifies its use as well as the consultation of captured images. We are here on a similar use to the one we already have with the Gopro Hero.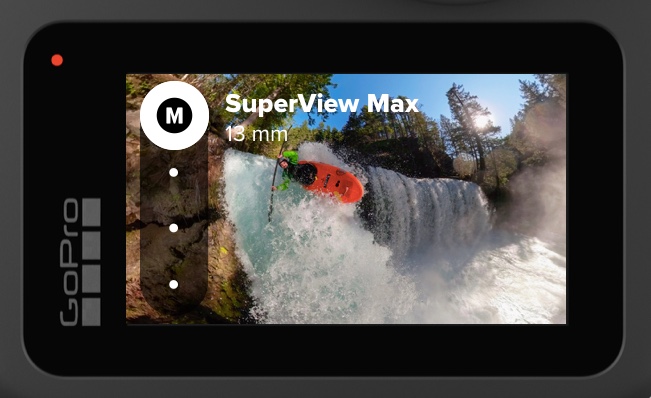 To go in the direction of simplification of use, the workflow has also been improved and the mobile application has been enriched. For example, the video stream is stored on a single memory card.
From a marketing point of view, Gopro decided to position this Gopro Max on the market of multi-purpose action cameras by presenting several modes of Hero, Selfie, Panorama and 360 captures. Thus, unlike for example the Insta360 ONE X, the Gopro Max is not exclusively a 360 camera, it covers more uses, relying of course on its ability to capture two objectives.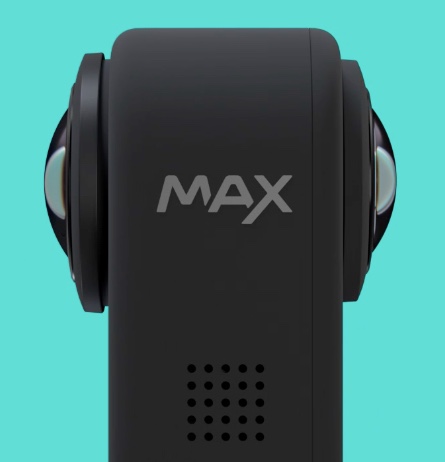 For example, an interesting point for lovers of panoramic photography, the Max provides a 270° image in one click. The same result can of course be obtained by processing / reframing a 360° image, but this is done at the cost of a more complicated process and much less direct than what is proposed here by the Gopro Max.
Another improvement, also a difference compared to other cameras on the market, is the presence of 6 microphones that provide a 360° sound capture of high quality.
Without reviewing all of its features, the Max also features functions already known to users of Gopro Here: voice control, GPS, …
CHARACTERISTICS

Video resolution
5.6K @ 30 fps
Photo resolution
16.6MP at 360°
5.5MP in Hero mode
6.2MP in panoramic mode (270°)
Stabilization
HyperSmooth Max
Waterproof
Yes (max 5m)
Impact resistance
Yes
Price (Oct. 2019)
529 €
The specifications mentioned are subject to change by the manufacturer without notice. They are given here for information.