A practical article to discover a very simple process – 100% done on mobile device – to erase unwanted subjects from a 360° photo. A concrete application is the masking of the photographer in an image captured with the Insta360 ONE X camera.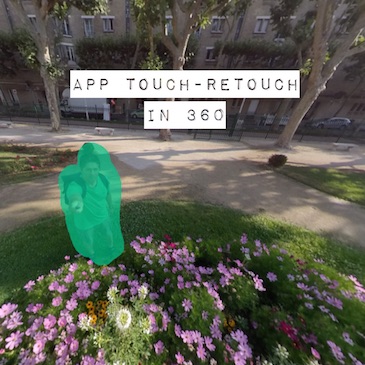 The very simple process, which I describe here, is based on the use of the Insta360 application for recovering the image of the Insta360 ONE X camera, and the Touch Retouch application to erase the subjects of the camera. 'picture. Note that the approach is fully applicable to any photo format (360 or not) and any camera.
STEP 1 : Getting the image
This step is simply to recover in his mobile, an iPad in this example, the image that we want to work. In the particular case of the Insta360 ONE X, I go through the dedicated application to export the 360 image in a standard format.
In order for the image to be recognized in 360 by Touch Retouch, the export must be done from the image.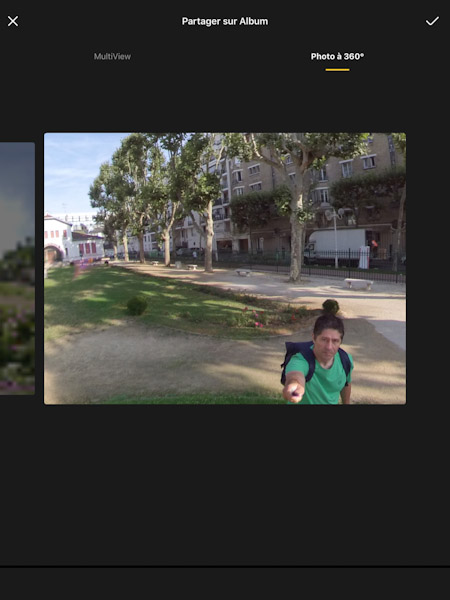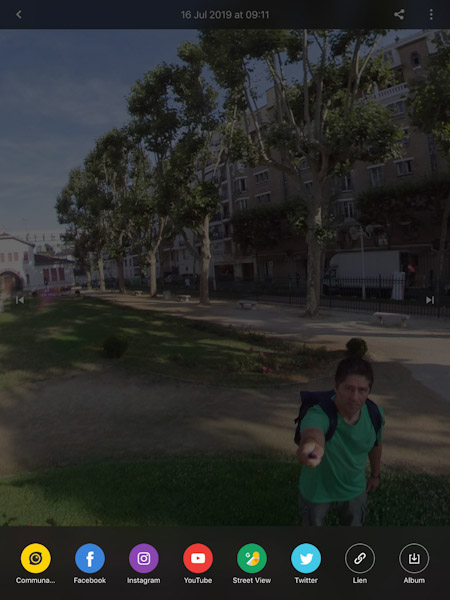 STEP 2 : Remove subjects with Touch Retouch
Now that the image is available, the Touch Retouch application allows you to erase a subject in three steps: loading the image, selecting the subject to be erased and saving.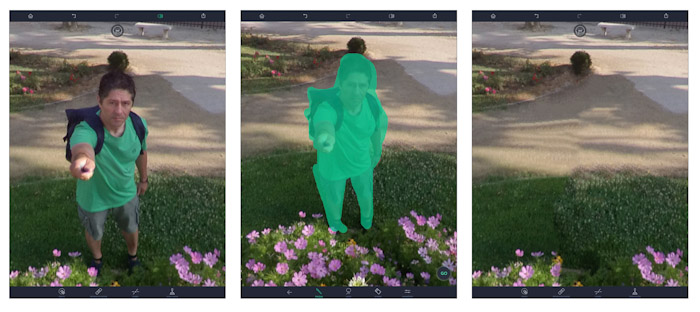 In the example used here, the subject to be erased is a little big, the erasure is not 100% perfect, but already very suitable.
Complete image before editing: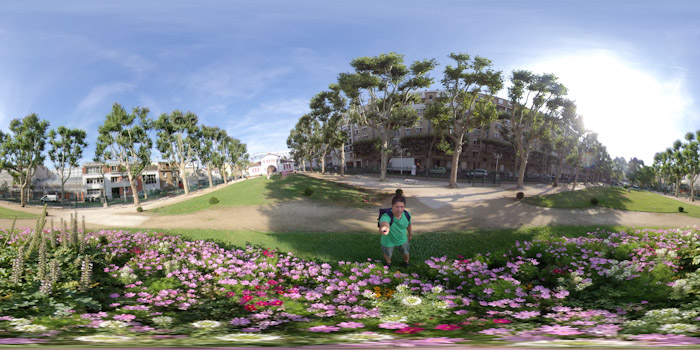 Complete Image after editing :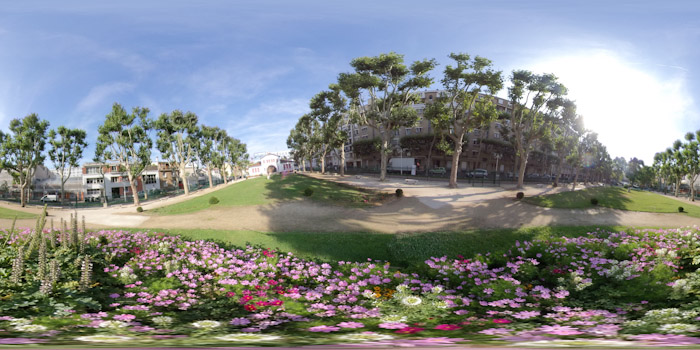 CONCLUSION
You will have noticed it yourself, this process is very simple and allows to obtain quickly an interesting result. The erase algorithm performs well, although it is not always applicable. Sometimes you have to do it several times, especially when the subject is large and there are geometric shapes. For subjects of moderate size on a textured background (grass for example) or uniform (the sky for example), the results are quite spectacular. This is a process and a tool to know and keep in its array of solutions in digital photography.