Articles (extract) from the Insta360 ONE X2 series:
The ONE X2 is a real toolkit for the content creator, it offers many possibilities in both photography and video. With its two sensors that allow it to capture 360-degree scenes, the ONE X2 incorporates all the ingredients that made the success of ONE X, to which its designers have added their experience and maturity to improve the functions already known. From the start, you can clearly feel the distance traveled, the construction of the camera is more solid, the integrated screen increases its usability and its multiple functions will open up many horizons for you to experiment.
In addition to the many features integrated into the camera, the accompanying software are also very interesting. There are functions to crop your 360 videos in traditional format with a free mode or an object tracking mode (just specify a point for the software to crop the video by keeping the point in the center of the image )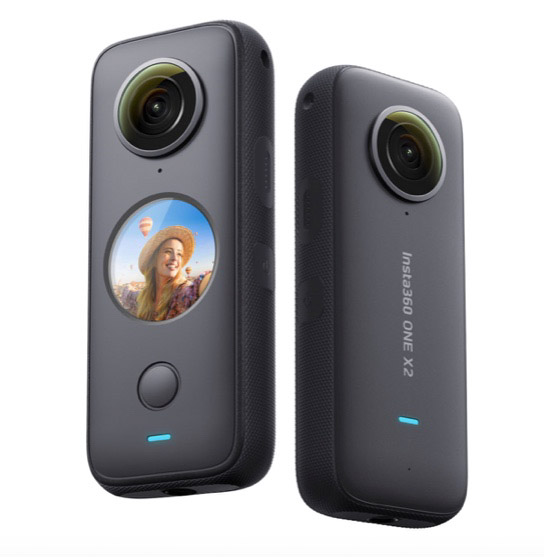 The improvements are for all the uses of this camera, which makes it a very rich content creation tool.
In terms of resolution, which is an important criterion, and one of the main reservations about consumer 360 cameras in 2021, it should be noted that the resolution of the ONE X2 is identical to that of the ONE X. However, the quality overall image performance is improved, possibly due to better digital processing.
| | |
| --- | --- |
| FEATURES | |
| Max video resolution | 5760×2880 @ 30fps, … 3008×1504 @ 100fps |
| Photo resolution | 18MP 6080×3040 |
| Stabilization | Advanced stabilization |
| Water resistance | Yes |
| Impact resistance | No |
| Price (Oct. 2021) | 489.95 € |
The specifications mentioned on the site are liable to be modified by the manufacturers without notice. They are given here for information.