The Obsidian Pro camera is a professional 360 camera released by the Kandao company. Its specifications clearly show that it is not intended for the general public. The features it offers could portend the possibilities of public 360 cameras in several years.

The maximum resolution is 12K in 360 video. This is made possible by the use of 8 APS-C sensors equipped with an advanced optical system. Resolutions vary depending on the capture format chosen.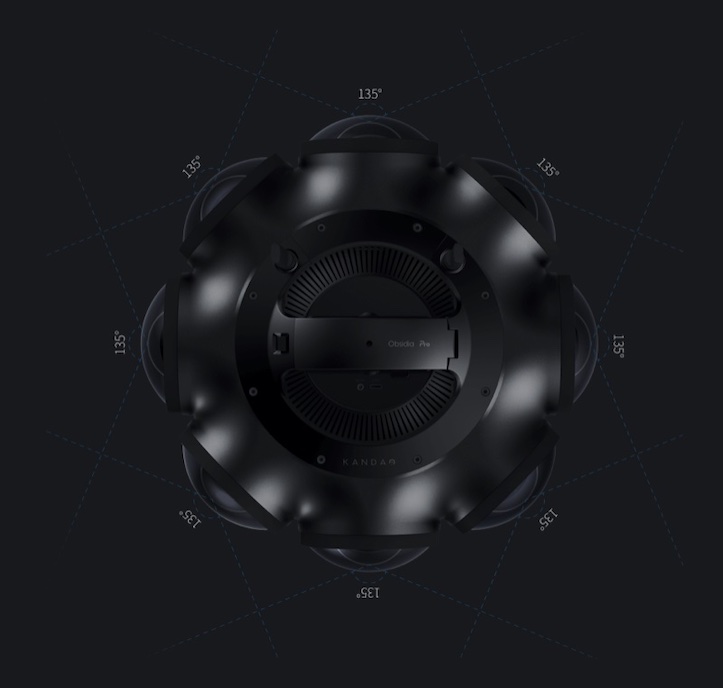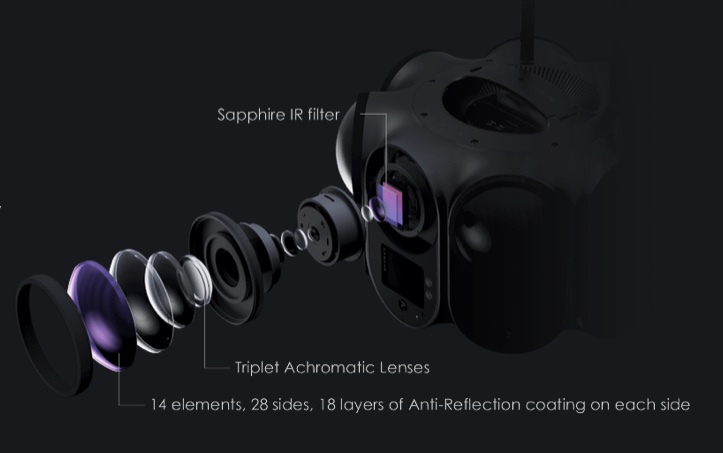 Besides the resolution, the very large sensors compared to mainstream cameras allow very high sensitivity, since it is advertised at ISO 12800. To improve rendering in low light, Obsidian can capture a series of 8 images to merge them together and thus provide a less noisy image. This approach is possible with all cameras that have a manual exposure mode, but the work process will be faster and more efficient with a camera that can manage it natively.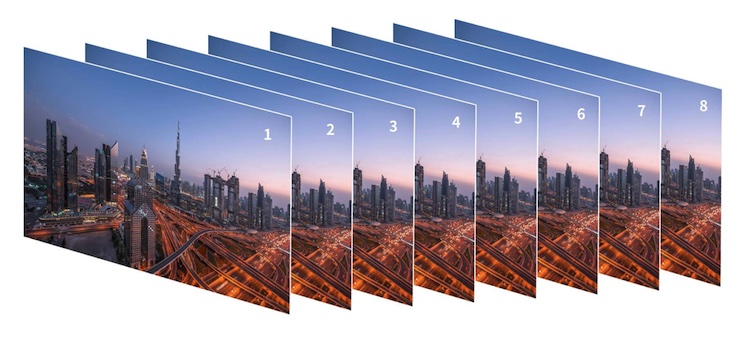 Several real-time broadcasting possibilities are available, the very common HDMI and also support for RTSP / RTMP / RTMPS / SRT protocols.
All these extraordinary technical characteristics come at the expense of its dimensions (369.2mm × 236.8mm) and its weight (11.16 kg). So this camera is definitely not for action / live action shooting. If one allowed oneself a comparison with the photograph in traditional format, the Obsidian Pro would correspond to the camera applied to the 360.
Introductory video:
FEATURES

Max video resolution
11520 × 11520 @ 30fps (12K 3D)
11520 × 5760 @ 30fps (12K Panorama)
5760 × 5760 @ 60fps (6K 3D)
5760 × 2880 @ 60fps (6K Panorama)
Video resolution (real time broadcast)
680 × 3840 30fps (8K 30fps Panorama)
5760 × 2880 60fps (6K 60fps Panorama)
Photo resolution
Stabilization
Presence of a 9-axis gyroscope

Note: Integrated GPS sensor

Water resistance
No
Screen
Yes
Price (August 2021)
20.399 €
& nbsp;
The specifications mentioned are subject to change by the manufacturer without notice. They are given here for information. The images on this page are the property of Kandao.