The creation of the mini planet consists of applying a last transformation to the image. Depending on the software used, the technical aspects are more or less visible.
PANORAMIC SOFTWARE (EX. : HUGIN)
With software such as Hugin, there is no dedicated and explicit feature for miniplanets, it is advisable to choose and apply the projection system "Stereographic". The long awaited result appears! This example was made by taking a series of photos with a Gopro Hero 3.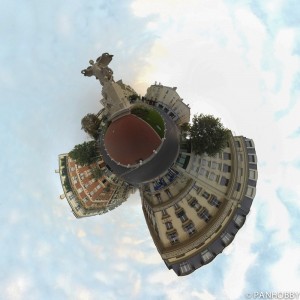 To complete the process of creating the planet, you can apply contrast / color enhancements and corrections such as erasing the footprints of the tripod.
SOFTWARE DEDICATED TO MANUFACTURER
The interest of 360 camera builders is to simplify access to the full use of their camera. Builders provide their software prôpre which makes it easy to create mini-planets. Example with Ricoh Theta + software: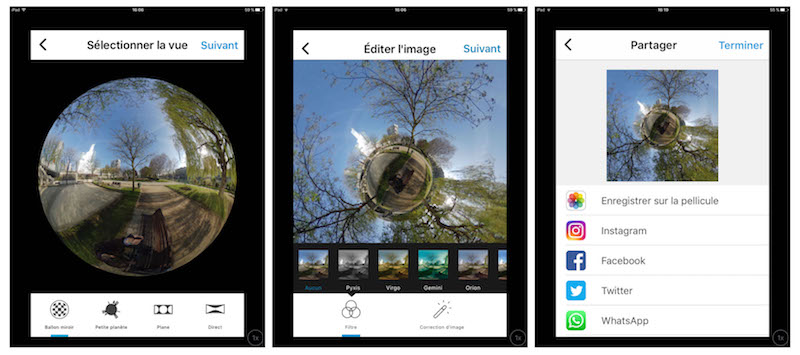 COMPOSITION OF MINI PLANETES
The composition of mini planet is very difficult. Aesthetic codes are radically different from traditional photographic formats. We must succeed in projecting taking into account that all directions visible around you will be present in the image.
I urge you to take inspiration from examples on the Internet.
On photoplanet360 you will find examples in the Galleries section.
You can also check my Instagram page.