ADOBE LIGHTROOM
This software published by the company Adobe has become in a few years the undisputed reference for professional and professional photographers. The functionalities are grouped into modules, the main ones of which correspond to classification, processing and printing. Additional modules allow the positioning of photos on a map, the creation of image presentation or publication on a website. Each module alone could justify the acquisition of this software, so it is safe to bet that many of these modules will quickly find their usefulness in your array of digital photography tools.
As part of the panoramic and mini-planets, Lightroom is used for the classification and correction of images.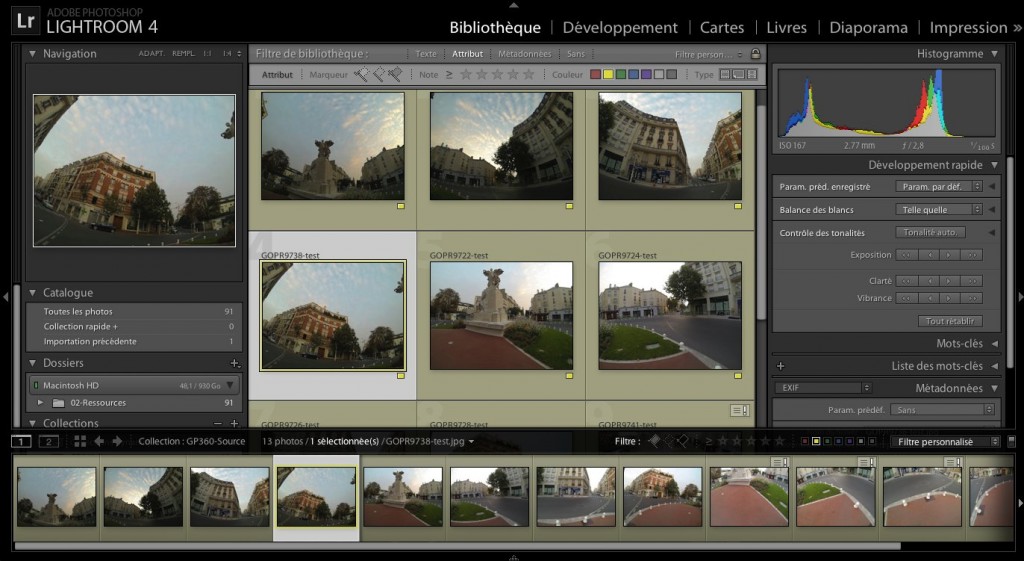 HUGIN
URL : http://hugin.sourceforge.net
This software is available free on the Internet, it is the result of an open source project that already has several years of history, and a serious maturity. Although the ergonomics are not as successful as commercial solutions, this software has many features that, once the learning phase is over, will allow you to create all kinds of images, from the simple recovery of perspective, passing by assembling panoramic images to spherical images and mini-planets.