Insta360 GO 2: The latest addition to the Insta360 consumer camera family has just been released. It immediately impresses with its extremely small size, with its 6cm long and 27 grams, it is currently the smallest action camera in the world.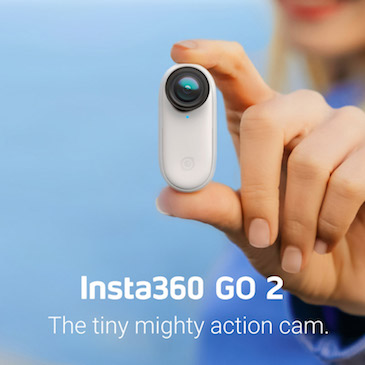 SMALL BY SIZE, BIG BY CAPACITY
Despite its small size, the GO 2 does not skimp on its possibilities, shooting accessories and modes of use make it a very easy to use camera, and quickly operational to capture and share your best moments of life.

AN AMAZING CAMERA
The lightness of the camera with its 27 grams allows it to be easily fixed for creative and varied viewing angles. The first action cameras had already marked a step forward when they were released, they were much better able to capture new angles of shooting. With the GO 2, creators will be even more inclined to look for original angles.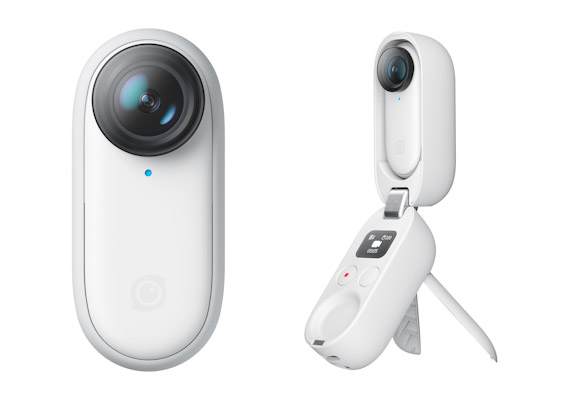 Note that it is waterproof to 4m, so don't worry, you can use it in humid environments, at sea or near a waterfall for example. More simply still, the waterproofing will allow the camera to remain operational in the event of rain.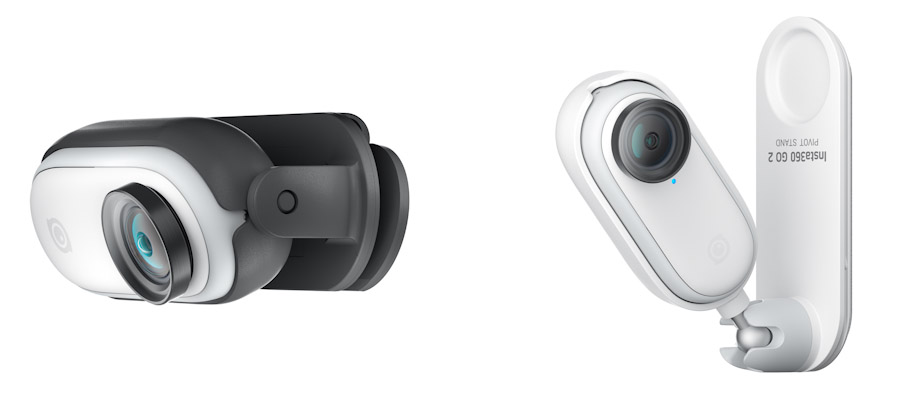 VIDEOS THAT WILL BE NOTED
The GO 2's image sensor allows it to capture 3K videos and 9MP photos. Regardless of the camera orientation, jerks, bumps and roll are eliminated with Insta360 horizon stabilization and leveling algorithms. These have already shown their effectiveness on the Insta360 ONE X.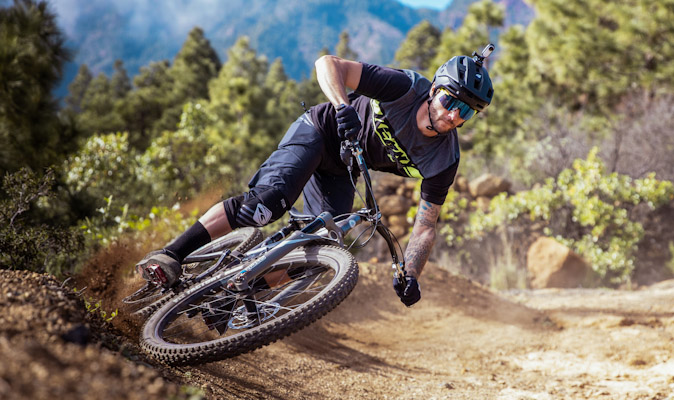 COMPANION APPLICATION
The camera alone is not everything, we know that and that is why Insta360 adds a companion software to it that makes it possible to easily process and edit video sequences. An AI assistance called FlashCut 2.0 even ensures automatic editing of clips while respecting the rhythm of the music. Several styles are available such as sport, adventure …
To give you an even more concrete idea of the possibilities of the GO 2, here is the introductory video of Insta360.
So much for this first overview of the GO2, we will have understood this small camera is a summary of possibilities for the success of your videos, you can't wait to test it in real conditions, it is now available on Insta360.
For more information, you can visit the Insta360 website