Paris is a very large city, very dense and heavily populated. But Paris is also a city steeped in history where it is possible to find real well-preserved settings where nature takes back its rights. This is the case of the Petite Ceinture, from 1852, this railway went around Paris.
Today, several sections are gradually being made accessible to the public. You can walk there while being, sometimes above the streets, sometimes in a kind of underground corridor.
Whether you are an urban artist, a dreamer or simply curious, you will enjoy discovering these unusual places. I suggest you start with some very immersive 360 degree photos. Good visit !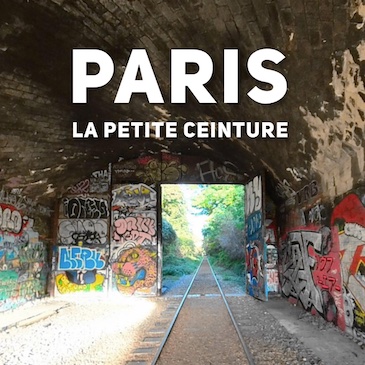 Gate passage and street art :
A corridor of greenery crosses the city :
Tunnels and street art :
So much for this discovery of part of the small belt. The images were captured with a consumer 360 camera (2022). No processing has been applied to transform reality. The presentation in spherical image is ensured by the software Pannellum. I can only encourage you to walk the streets of the outskirts of Paris to discover this return to the past with the Petite Ceinture.