If you try to film a scene in very low light conditions, you will quickly find that your ONE X2 camera is having difficulty restoring the atmosphere of the scene. Here I offer you my first experiments on adding a colored light source to both increase the overall brightness and create an atmosphere.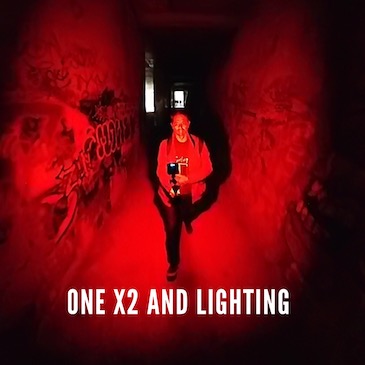 The assembly used consists in fixing a light plate with LEDs on the pole of the camera using a clamp. Being placed between the camera and the subject, the latter will be visible in the complete image. This is not a problem here because the goal is to see the behavior of the ONE X2 in these particular light conditions, and to see the type of image that can be obtained.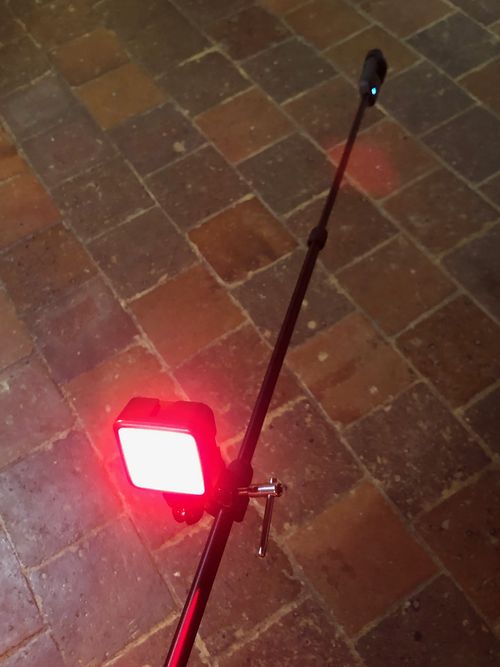 A delicate point to manage is the exposure. By leaving the camera in automatic mode, if you have a small subject that is lit, the camera will consider that the scene is generally dark and, it will therefore seek to increase the overall brightness, which results in a tendency to overexposure of the main subject.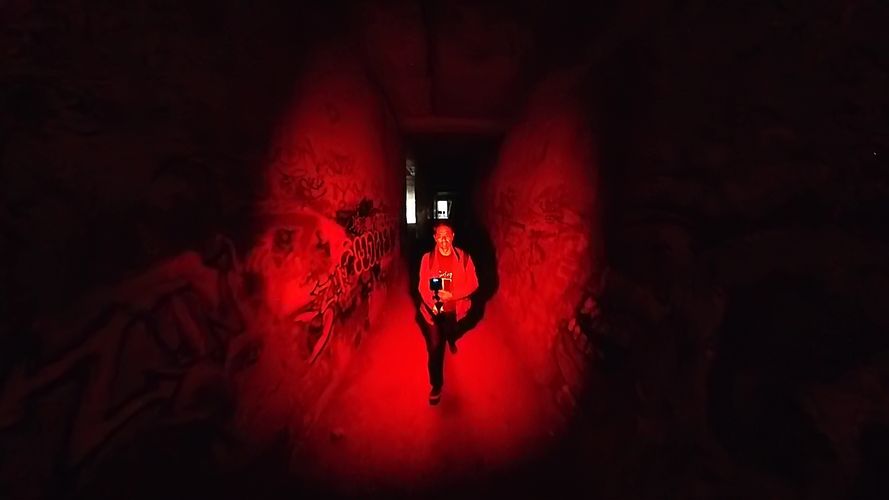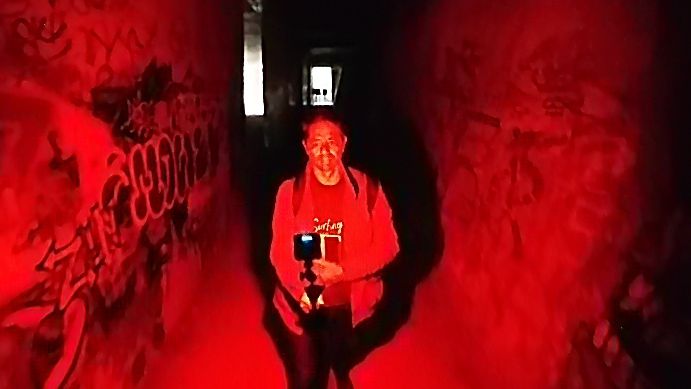 By adjusting the camera settings more precisely in manual mode, as well as better dosing the power of the fill light, we manage to obtain better exposed images. In the field, adjusting these settings is not necessarily easy, it will take some practice to quickly find the most appropriate settings.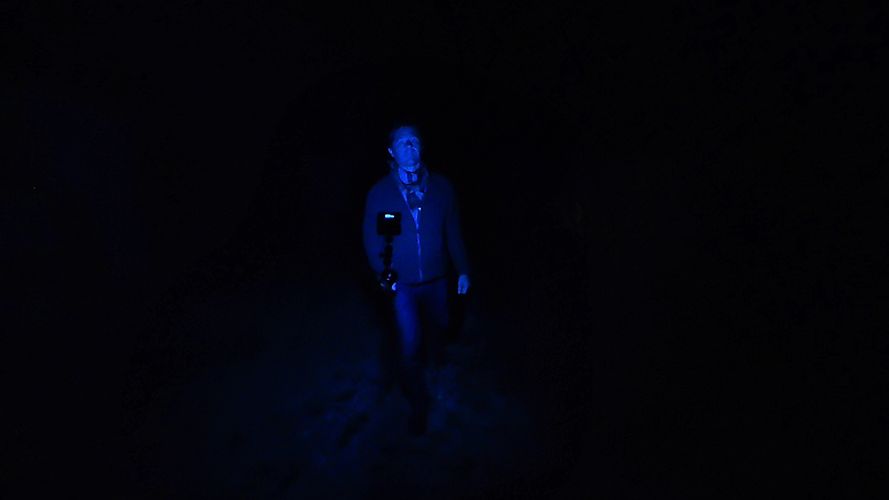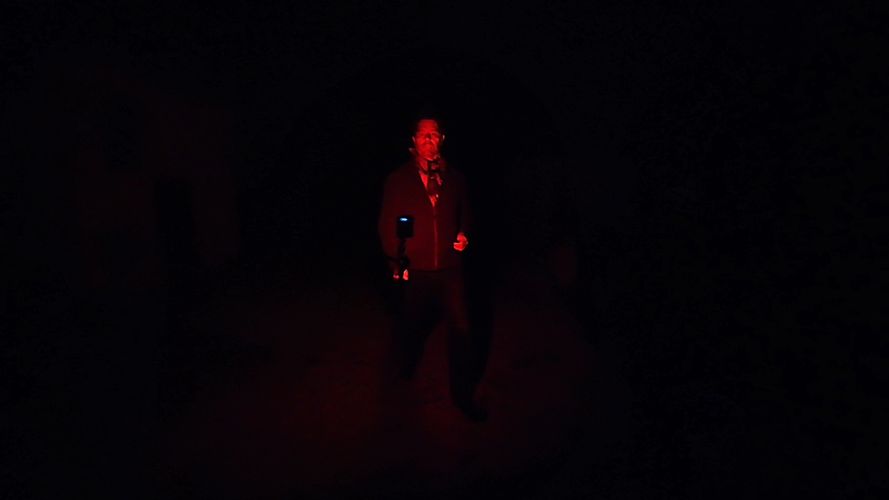 The use of a marked color such as red produces quite interesting images, in any case it gives off an atmosphere that one notices. Regarding the technical quality of the images, we easily notice that the noise is present and that the lack of sharpness on the main subject.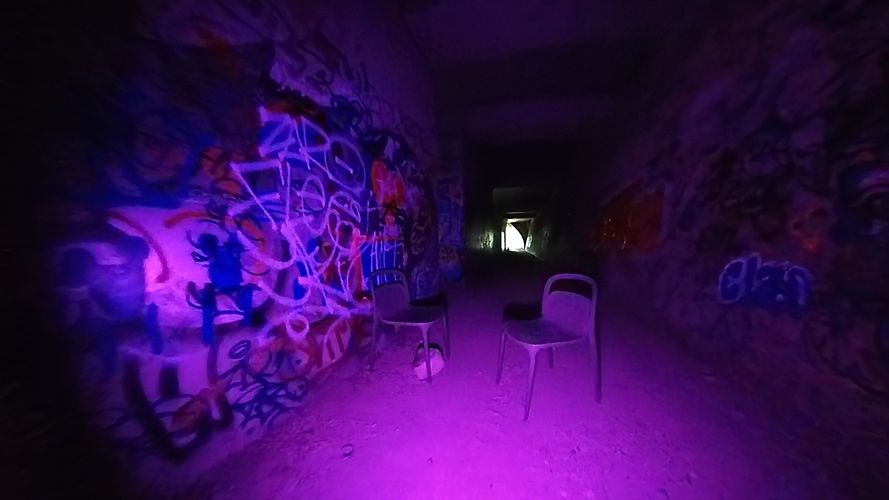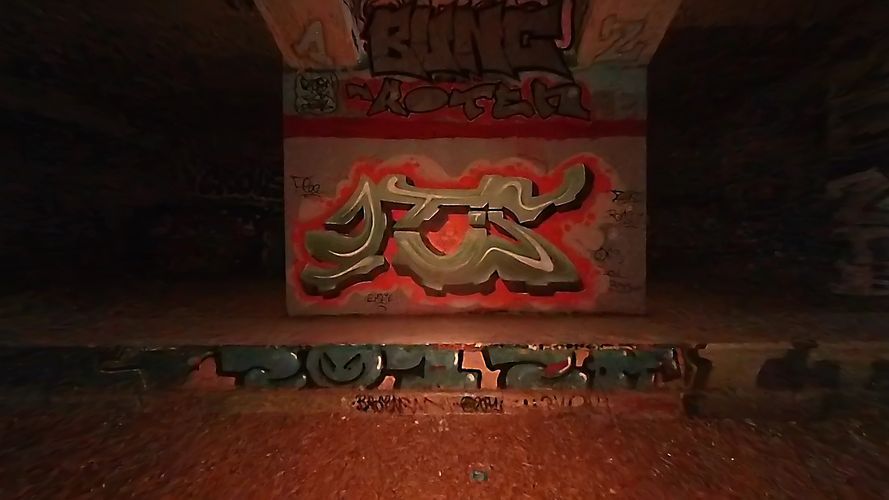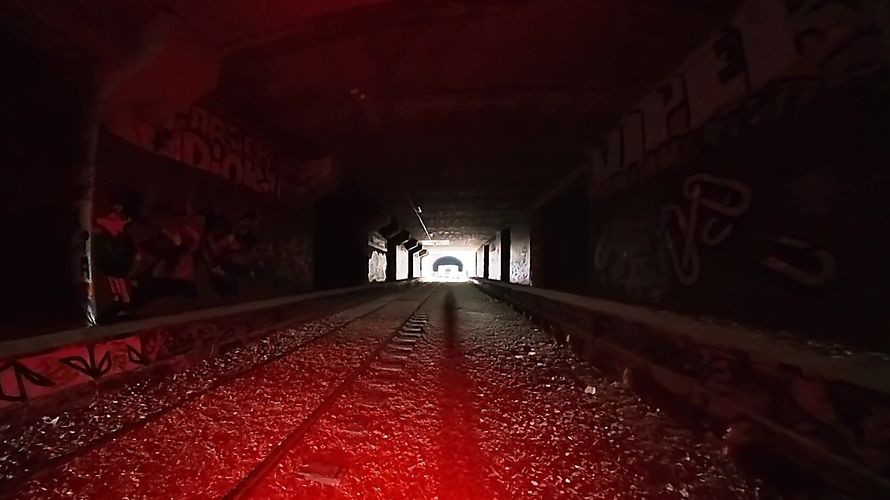 POUR RESUME
The use of fill light in low light situations is very interesting, and should help create images that stand out from the majority. When used with a 360 camera, the issues are in the exposure settings, the positioning of the light and the use of a camera that gives good results in low light. We have seen the ONE X2 reach its limits here, we bet that more recent models like the X3 or the RS 1-Inch 360 give better results. To be continued…