The youngest of my photographic arsenal is called Insta360 ONE X, it is a 360 camera that completes my equipment to make photos and especially videos in 360°. This opens up a whole new set of possibilities that I would not fail to present on your favorite photoplanet360 website. So browse through this quick introduction and stay tuned for upcoming articles.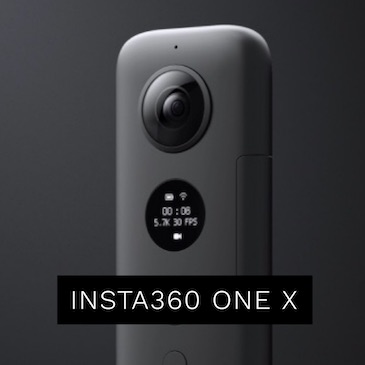 Several purchase kits are available, I opted for a complete pack that includes two batteries, the invisible pole, the mini tripod, and of course the camera and all its connections. In short, all the necessary to start well in this new world of the 360.
In terms of packaging, the presentation is serious and relatively elegant, it seems to reflect the quality of the materials contained. It is perceived that the manufacturer is not limited to deliver a material, but also wishes – in the manner of Apple – that it is a complete experience for the customer.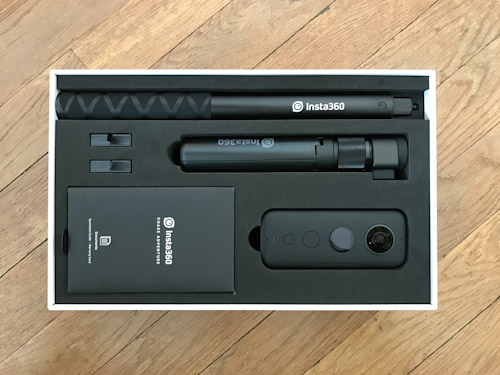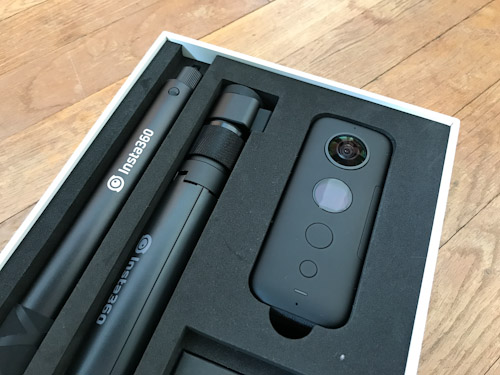 DESIGN AND ERGONOMICS
The design of the Insta360 One X is classic for a 360 camera. Originally created with the first Ricoh Theta, this very simple physiognomy (two lenses, two buttons) is now very common for 360 cameras.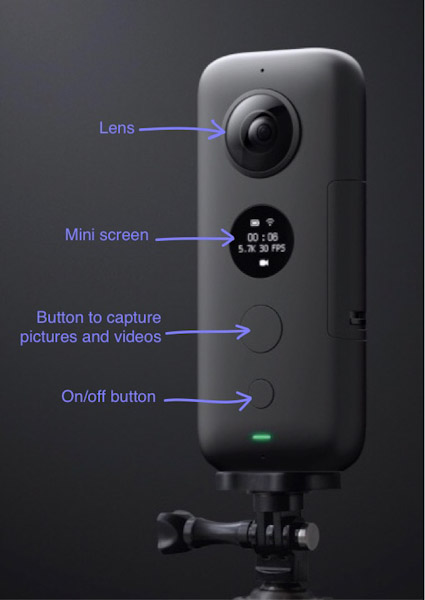 MAIN CHARACTERISTICS
Despite its small dimensions (115mm x 48mm x 28mm and 115g with the battery), this small camera carries many characteristics very interesting for a consumer equipment:
Double lenses / sensors
Max Resolution Photo 18MP (6080 x 3040)
Merging images in the camera
Video in 5.7K
Frame rate up to 100 frames / sec
Photo and video in HDR
Stabilization (gyroscope with 6 integrated axes)
IOS / Android software for mobile image and video exploitation
Mac / Windows Software
Real-time broadcasting
Mini screen for access to settings
Removable battery (announced for an autonomy of one hour)
INSTA360 SOFTWARE
The software on mobile device (iOS and Android) covers the capture with choice of multiple settings, and also the exploitation of photos and videos after capture. It should be noted that Insta360 regularly releases new, enriched versions of its software.
At this stage, the mobile software has interesting features, in particular the tracking of fixed points or moving subjects. It is enough to indicate to the software these control points so that it follows them automatically, while applying fluid transitions in case of succession of these points.
The computer software, Inst360 Studio, can be used under macOS and under Windows, it ensures the conversion of photos and videos from the formats specific to Insta360 to standard formats (MP4 and JPG). Exported videos can result from under-capture or cover the entire scene.
Under-capture is a reduction of the total space, instead of retaining the captured 360°, we can limit ourselves to a smaller angle of view and thus simulate a traditional camera.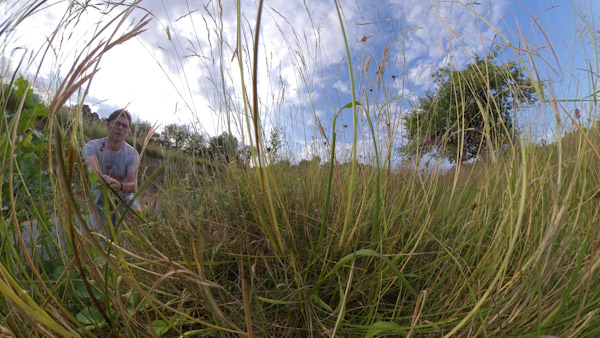 The capture of the complete scene consists in keeping the 360° and exporting it in a "flat" image.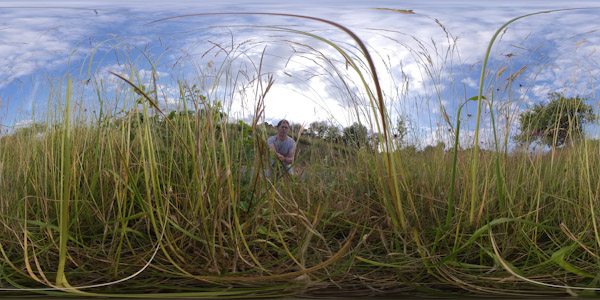 I will describe all of this in detail in my upcoming articles.
ACCESSORIES
Lovers of Gopro will not be destabilized, the brand offers many fasteners suitable for a multitude of sports activities. In addition, three unusual accessories are to report: a 3m boom (to make similar drone views), the bullet time (for a video capture circular around you) and the drifter (a kind of rocket with fins in which the camera is fixed for completely original viewing angles).
My experiments are in progress and I will not fail to share them in future articles on PhotoPlanet360. Stay connected!