Joel Meyerowitz is an American photographer born in New York. He started his career as a black and white street photographer, then switched to color photography. His most famous book, Cape Light published in 1979, is a reference in color photography, it includes several photos of the East Coast of the United States with a very soft light, perfectly transcribed on his images.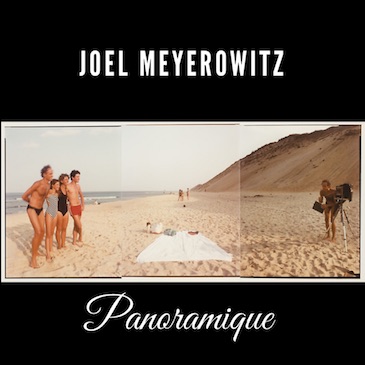 While browsing the library of the Art Institute of Chicago, I discovered the panoramic image below. It was created by the juxtaposition of several images captured separately which reminds me of printing in parts.
By examining this image in detail, you will be able to see that it is actually a kind of panoramic multi-selfie since Joel Meyerowitz appears in it as the subject photographed on the left, and also as the photographer on the right.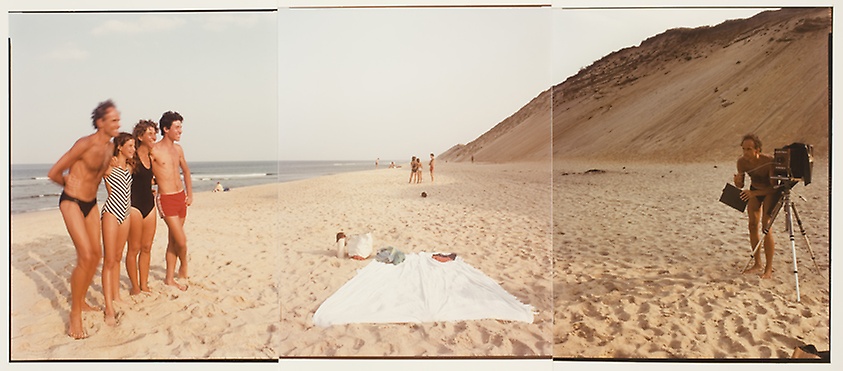 Joel Meyerowitz.Family on the Beach, Cape Cod, 1983. The Art Institute of Chicago.
Many thanks to the Art Institute Chicago for sharing this image.
For more information on photographer Joel Meyerowitz.